INTRODUCTION OF APT VIETNAM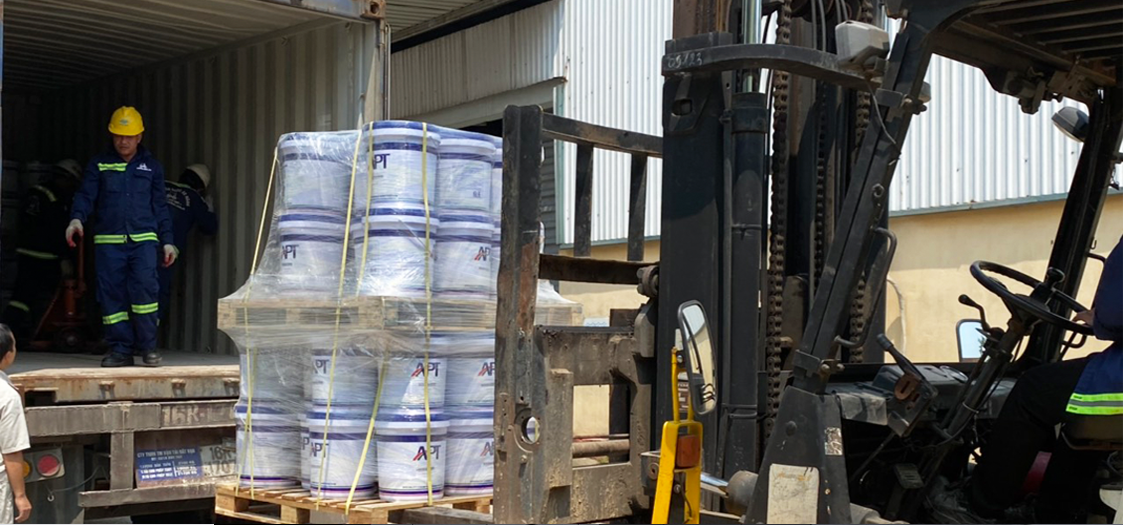 APT VIETNAM COMPANY
Vision
Over 10 years of development, APT Vietnam has become one of the most professional and reliable Vietnamese manufacturers in producing industrial paints and construction chemicals in the Vietnamese market and other countries. APT Vietnam brings quality products and optimal solutions to many projects, has gradually become a reliable partner of the engineering construction, owners and contractors; meet the most requirements about the diversity as well as the professional of each specific project. "Quality makes brand" has proved the sustainability for the business orientation & production goal which are depended on quality products and reliable consulting services, bringing satisfaction.
---
Mission
For market: Giving the optimal solutions about coating materials to protect concrete surface for each project.

For partners: Be a reliable companion with partner to develop the business (win-win).

For employees: Ensuring the professional and dynamic working environment; creating creative inspiration and develop necessary skills.

For society: Harmonize between business advantage and society advantage. APT commits to create a self-contained assembly line that has no effects to the environment.

CUSTOMER
FIRST
Always put the customer first, APT Vietnam designs products and build standard service process to meet all requirements of each project and customer.

CONTINUOUS
RENOVATION
For the demand of market, we are continuously learning and improving products, developing production technology to create suitable products for each project.

HUMAN RESOURCES
IS THE KEY
Always focus on human resources training, improving professional and skills for employees to meet and catch up with the renovation of the market.

COMMITMENT
TO ACTION
Quality product system and optimal solutions always provided for each projects.
ENVIRONMENT
We have been aware of our responsibility to protect the environment since we had a plan to construct factory, APT has focused on designing and investing in a self-contained assembly line that has no effects to the environment.
We commit to protect the environment along with our development process, from developing products to manufacturing them.
R & D
As a result of always trying to overcome self-proposed goals, APT has achieved great process in developing and renovating products by continuously researching and applying new technology in our assembly line. APT commits to produce high-quality products, invest in modern machinery and equipment, emphasize the managing human resources in protection the environment. APT strives to become one of the most professional and reliable manufacturers in producing construction chemical.
APT VIETNAM
Introduction of APT VIETNAM company

APT VIETNAM – QUALITY TO BRAND
---
Contact us for a quote and get a free sample!