Everything you should know about the causes of epoxy floor blistering after construction
Epoxy floor is considered the most optimal solution for factory floor. But in some cases, blistering appears on epoxy floor after construction. This brings trouble for factory during the processing process. So what is the cause of epoxy floor blistering after construction? How do you overcome? How to prevent this situation? Let's find out with APT in the article below!
Causes of epoxy floor blistering after construction
· Climate conditions: Hot and humid weather, heavy rain, construction temperature 85%.
· Geographical location near the river.
· Concrete floor is reverse osmosis: Under normal conditions, capillaries allow concrete to breath. But if during the process of pouring concrete, the construction unit does not use waterproof material or the waterproof nylon layer is torn, the concrete cannot breathe. Moisture condenses over time to form water patches, called reverse osmosis, peel off the top coat.
· Concrete floors do not meet standard: Concrete surface is delaminated, porous and has impurities. During construction, the surface must not be scratched or roughened. The primer is not applied or is not applied accordance with consumption norm.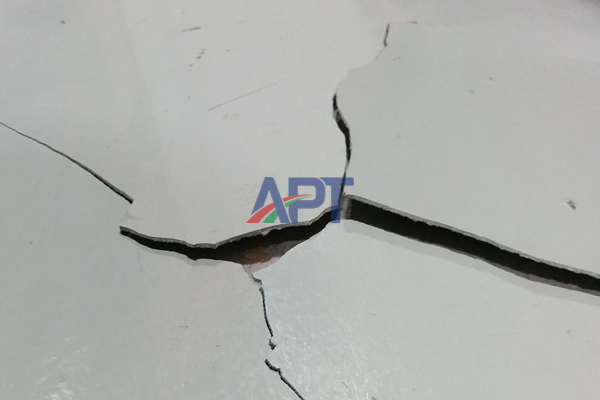 How to overcome blistering epoxy floor
In case the floor is blistered due to reverse osmosis concrete, the constructors need to remove the old painted surface. Then use water-based epoxy paint KERASEAL WB10.
KERASEAL WB10 is designed with 3-layer coating includes:
1 primer to create adhesion.
2 finishing layers.
Paint is known for its ability to create breathable membrane for concrete floor, helping moisture to penetrate and escape througth the floor surface. Humidity resistance is up to 18%.
In case the epoxy floor is blistered due to substandard concrete, the constructor needs to grind and remove the peeling paint layer and weak concrete layer. Then strengthen the surface with 2-3 primers. Patch and handle cracks on the floor with non-shrink epoxy adhesive KERACRETE NS50. Then apply base coat and top coat.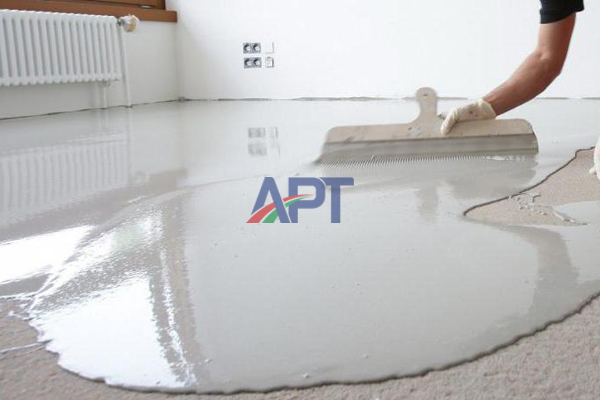 How to prevent blistering epoxy floor
1. Before apply epoxy paint, investors and factories need to carefully learn about concrete floor quality. In case floor does not have waterproof material or waterproof layer does not work, high floor humidity, water-based paint products should be used.
2. Geographical location and climate conditions are also important factors affecting the floor humidity. Epoxy paint should be applied in temperature condition from 13℃ - 39℃. Maximum relative air humidity is 85%. Substrate moisture content < 6%.
3. For substandard concrete floor, weak concrete should be removed. For pitted cracks, it is necessary to cover and smooth them before applying. Remove impurities before applying the primer. Apply 2-3 primers to strengthen surface and increase adhesion for next coating. Scratch the surface to increase roughness by grinding, shoot plasting…
To determine the quality of concrete surface, as well as find reasonable solution in construction, investors please content APT at phone number 0904 339 299!