FLOOR SURFACE PREPARATION
- Block the construction area with canvas and warning signs of construction area.
- Sanding and scratching surface with a specialized grinder.
- Weak adhesion layer and impurities on the surface must be removed by specialized grinder or mechanical preparation.
- Using specialized chemical to clean grease and dirt on the surface.
- If the surface has cracks, it is recommended to repair by filling with specialized epoxy sealant.
- Cleaning with specialized industrial vacuum cleaner.


CONDITIONS OF CONCCRETE
- Commercial concrete.
- Surface hardness > 25N/mm2.
- Allow concrete to maintain and dry after 28 days.
- Concrete is finished 1 time.
- Concrete if flattened and smoothed with industrial trowel machine.
- Min. concrete 250#.
- Concrete is applied moisture-proof nylon.
- Substrate moisture content < 6%.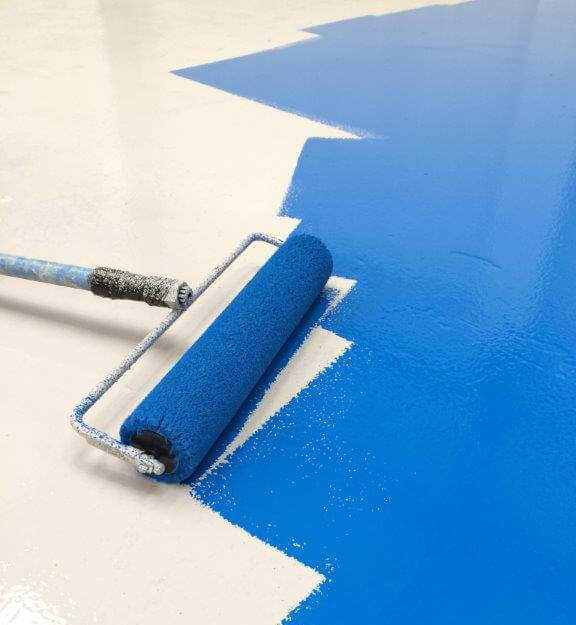 NOTES ABOUT TEMPERATURE AND HUMIDITY
The constructor needs to pay attention the following to avoid peeling and blistering phenomenon of floors after construction.
---
Min. substrate temperature +13ºC.
Max. substrate temperature 39°C.
Substrate temperature must be at least 3°C above dew point.
Maximum relative air humidity 90%.