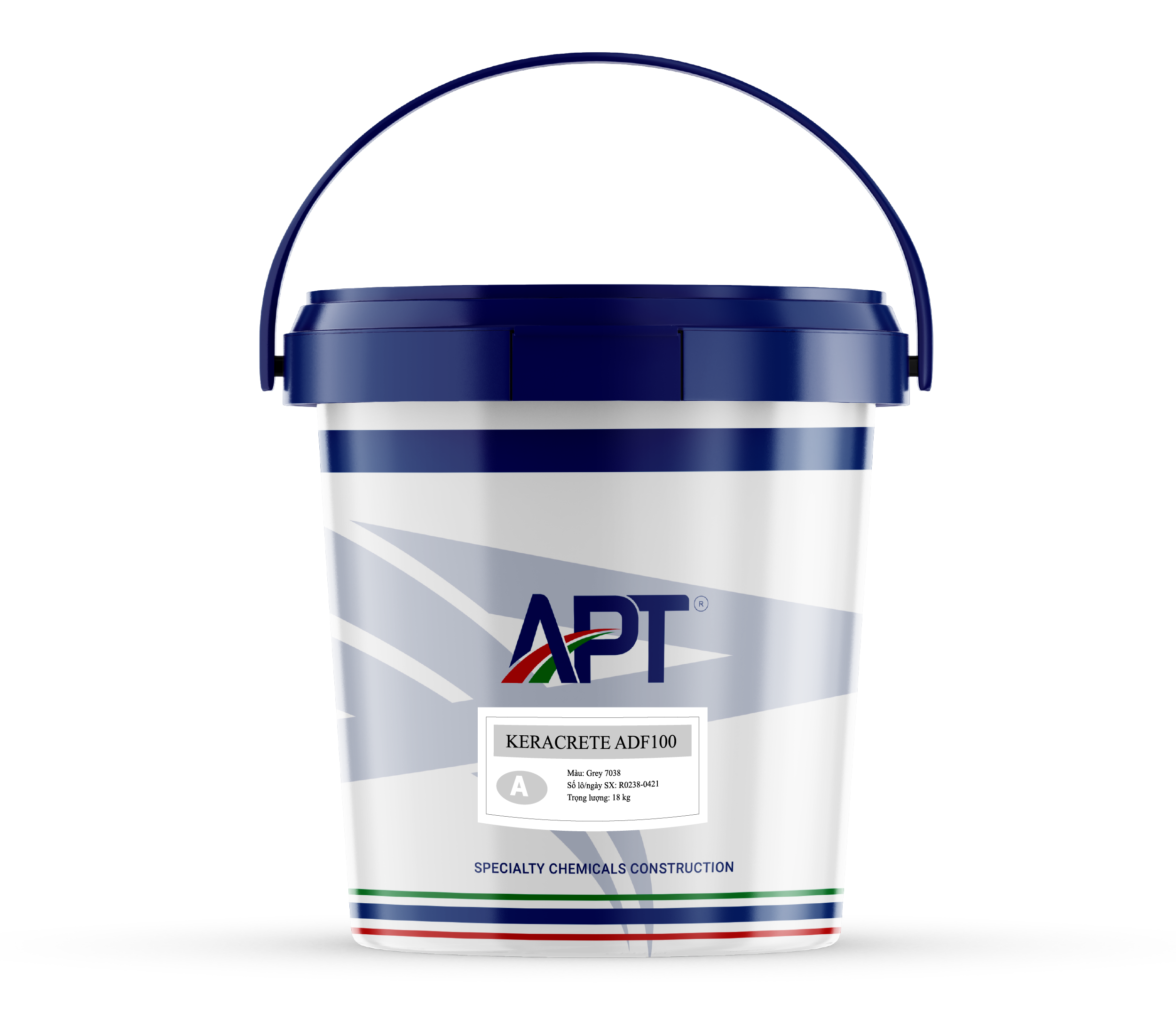 Acrylic Cementitious Highly Flexible Waterproofing Membrane KERACRETE ADF100
1. Waterproofing/ Easy to apply/ High economic efficiency

Advantages:
- Resistant to water pressure up to 7 bar making it suitable for use in both water retaining and water excluding structures.
- Crack bridging of cracks up to 2mm ensures the membrane deflects dynamically with the structure maintaining waterproofing performance.
- The polymer composition of the membrane has very high bond
Product Information
KERACRETE ADF100 is a two component product comprising of a powder and liquid component representing the next generation of cementitisous polymer composites. The liquid component is a blend of highly durable and flexible polymers. The powder component is a blend of special cements, finely graded fillers and active chemicals.
Packaging: KERACRETE ADF100 is supplied in 23 kg/ set
Storage: 12 months from date of manufacture, when be stored correctly in original packaging.
Application
- Waterproofing of bathrooms and Wet areas
- Water Storage Tanks
- Swimming pools
- Flat Roofs
- Basement Walls
- Planter Boxes
- Tunnels
- Retaining Walls and Foundations
- Plaza Decks
- Balconies, terrace and roof floor
Construction conditions
- Substrate moisture content < 6%.
- Min. substrate temperature +13°C.
- Max. substrate temperature +39°C.
- Substrate temperature must be at least 3°C above dew point.
- Maximum relative air humidity 85%.
Contact
Ha Noi Branch
R1106, C2 – D'Capital – Tran Duy Hung Street, Trung Hoa ward, Ha Noi City
Email:
saleshn@apt.net.vn
Ho Chi Minh Branch
647/18A, Highway 13, Hiep Binh Phuoc ward, Ho Chi Minh City
Email: saleshcm@apt.net.vn

Product construction process
OTHER PRODUCTS SAME TYPE
| | | |
| --- | --- | --- |
| | Moisture Barrier Underlayment for Resin Based Flooring System KERACRETE MB50 | View more |
| | Alkyd primer PRIMER SEAL COAT | View more |
| | Heat resistant primer PRIMER COOL COAT | View more |
| | Water-based Polyurethane Waterproofing KERACRETE ADF200 | View more |
| | Moisture Barrier Underlayment for Resin Based Flooring System KERACRETE MB100 | View more |
| | Heat resistant and waterproof coating KERA COOL COAT | View more |