Enhance floor life with chemical resistant epoxy paint KERAGUARD VL100
The large traffic of people, trucks, machines and equipment is the reason why many factories care about concrete floor life. Epoxy paint is considered the best solution received by the market. But choosing a good product is not easy. Especially, for floor areas in chemical manufacturers, besides wear and abrasion resistance, the floor also requires good chemical resistance. Understanding this, APT researched and designed Novolac epoxy paint KERAGUARD VL100.
KERAGUARD VL100 is chemical resistant epoxy paint that optimizes the market demand
KERAGUARD VL100 scores with 2 features are good abrasion and chemical resistances.
Other features such as:
· 100% solid content, few odors, easy to apply in poorly ventilated environment.
· Attractive colors.
· Good use for iron and steel surfaces.
· Increases wear resistance when using with silica sand.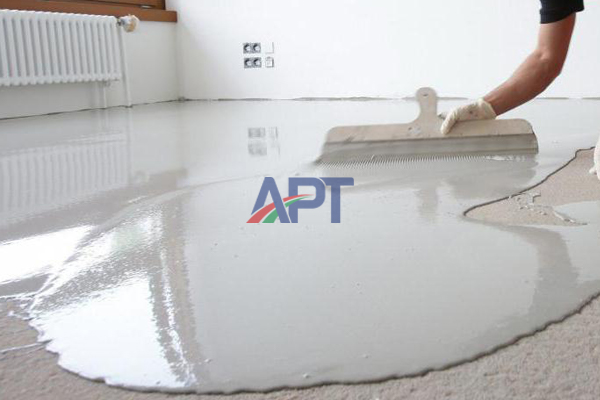 Using demand for KERAGUARD VL100 of factories
Acids and alkaline are chemical components which presented in chemical manufacturers. During production, they are easy to fall on the floor surface. This means chemical still contact with floor for a short time, before they are cleaned. Chemical manufacturers need to use KERAGUARD VL100 in chemical storage tanks, production areas, laboratories… to ensure the floors do not corroded when contact with chemical.
For food and beverage manufacturers, lipid, natural or synthetic oil, cleaning and antiseptic compositions are component that affects floor surface life. KERAGUARD VL100 with surface has no circuit; high antibacterial is the most optimal option.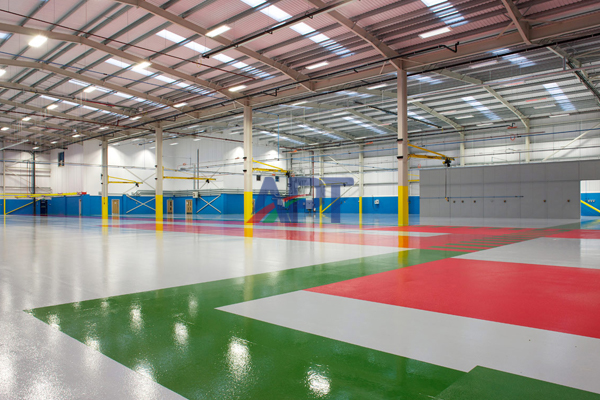 Where to buy chemical resistant epoxy paint for floor KERAGUARD VL100
APT Vietnam is a direct manufacturer of KERAGUARD VL100. We have been providing products for many projects on the market with competitive prices. When you direct buy products from our factory, you will get:
· On site support & advice to choose a suitable solution and saving cosy.
· Delivery with full range of products according to designed system.
· Technical advice to make construction more convenient.
· Follow project progress during construction.
For advice & direct quotation, please contact APT at Tel 0904 339 299!