How long does solvent-free epoxy coating paint last given the climatic conditions in Vietnam?
It can be said that the epoxy paint lines are the ideal choice of many customers. Not only affirming its position in the industrial construction segment, but now epoxy paint is gradually being widely used in civil construction (residential houses). However, there is a question that customer is always interested, wondering and wants to find out how long does the epoxy paint last?
Vietnam is located in a tropical monsoon climate, in the North with four clear seasons are spring, summer, autumn and winter while the Southern climate is more favorable than that of the North; because the South does not have cold winter or long wet, rainy spring.
After the Lunar New Year, there are always long rains in the North leading to humid weather, high humidity in the air will cause frost on the concrete surface and the main reason is unfavorable to epoxy application process, which makes the paint surface dry longer, and the gloss of the paint is affected. With such humid weather, it also affects the adhesion of the paint layer on the concrete surface, causing high blistering or peeling on the membrane.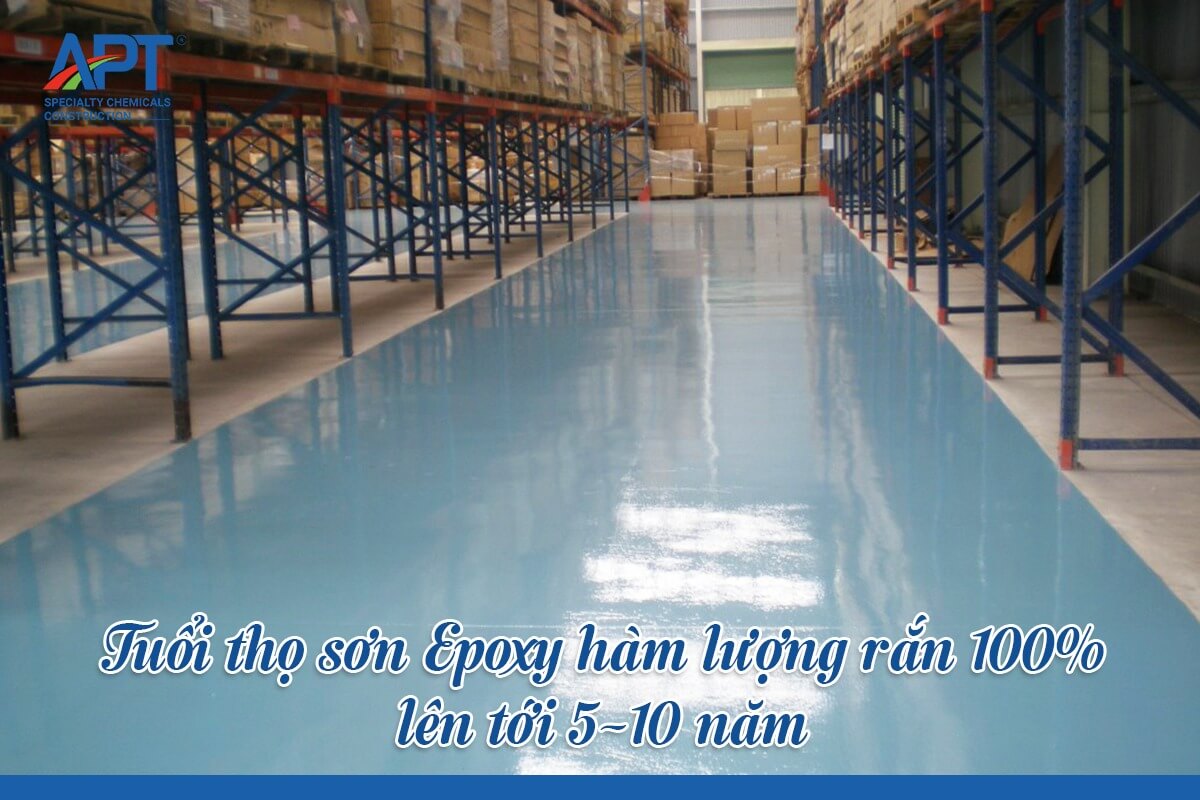 So, what is the suitable time for epoxy coating application, let's find out with us!
In the North of Vietnam, summer and autumn are the dry and sunny days of the year. Such weather and humidity are very suitable for epoxy coating application. Then, the paint application will be very convenient and quick, the non-damp concrete surface will increase the aesthetics and gloss of the paint, ensuring the adhesion of the paint surface.
Solvent-free epoxy coating paint line with 100% solid content does not contain solvents, creating a tight bond in the molecules, so when applying the paint has absolute adhesion and durability, which means solvent-free epoxy coating paint has a very long lifespan, from 5-10 years, becoming the favorite product line of investors and contractors.
To help improve the life of concrete floors, please contact us – APT always has the right product line and quality and solvent-free epoxy coating is the perfect choice for customer.