How to choose a quality epoxy paint manufacturer?
On the market today, epoxy paint is produced by many domestic and foreign enterprises. But not all industrial paint products have reasonable price and good product quality. So how can investors and factories choose quality epoxy paint manufacturer? Let's find out with APT in the article below!
Consequences of poor quality epoxy coating
Floor surface condition after apply epoxy paint:
Blistering, peeling off patches, orange peel phenomenon, air bubbles rise.

The floor is easy to scratch even when using hand to rake or using a low load trolley in the factory.

The surface is glossy, quickly fades paint after a short time of use.

Costly maintenance and repairing costs.
How to choose quality epoxy paint?
Carefully consider the product packaging for the following contents:
Full label.

Packed following the standard weight as prescribed.
Check the product certificate for the following:
Where is the production unit?

What is a production brand?

Worth being recognized?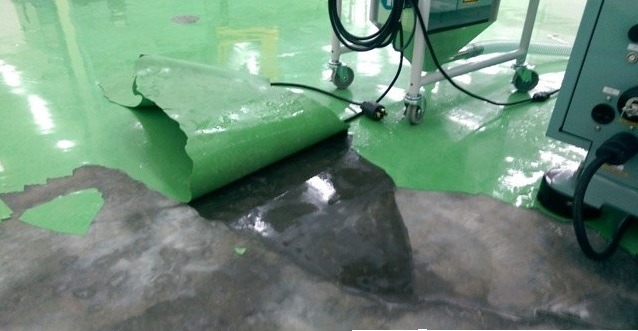 Buy epoxy paint from the manufacturer.
Manufacturer is the most reputable place for investors, factories to order. Not only that, customers can completely comfortable about the quality, as well as the price of the product.
When buying epoxy paint from APT Vietnam, investors and factories will receive:
Enthusiastic consultation, dedicated answer

Technical support during the construction process

Ensuring quality of product and construction process

Best price in the market.

Packed following to the weight printed on the package

Have sample for customer before construction.
For advice and ordering from APT Vietnam, investors, factories contact us immediately at phone number 0904 339 299!