How to choose quality epoxy paint manufacturers?
On the market today, epoxy paint is produced by many domestic and foreign businesses. But not all industrial paint products have reasonable price and good product quality. So how do investors and factories choose a quality epoxy paint manufacturer? Let's find out with APT in this article below!

Consequences after poor quality epoxy paint construction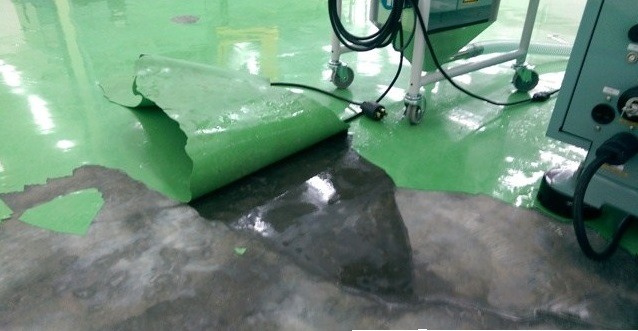 Condition of floor surface after epoxy paint construction:
Blistering, peeling in pieces, orange peel phenomenon and air bubbles appear.

Easy to scratch the floor surface even when using hand to scratch or using low duty application trolleys in the factory.

Semi-gloss surface, paint color is faded quickly after only short time of use.

Costing a lot of maintenance and repairing.
How to choose quality epoxy paint?
Carefully consider the product packing for the following contents:
Full label.

Packed propery with standard procedure and weight according to regulation
Carefully check product certification for the following contents:
Where is the production unit?

What is the production mark?

Recognized value?
Buy epoxy paint from manufacturer
Manufacturer is the most prestigious place for investors and factories to order. Not only that, customers can be completely assured of the quality as well as price of the product.
When buying epoxy paint from APT Vietnam manufacturer, investors, factories will get:
Enthusiastic advice, dedicated answer.

On-site technical support during construction.

Ensure quality of product and construction work.

The best price in the market.

Packed according to standard weight printed on the package.

Has test sample for customer before construction.
To advice & order from APT Vietnam manufacturer, investors, factories please contact at Tel 0904 339 299!