KERASEAL ADO121 – Vietnam's leading eco – friendly paint system
Normally, today's factory floor paints contain solvent (volatile organic compound VOC and Formaldehyd). This compound creates many unpleasant odors during application.
Realizing that, APT Vietnam has researched and produced – Solvent free paint system with 100% solid content, low VOC content, no odor during the application process.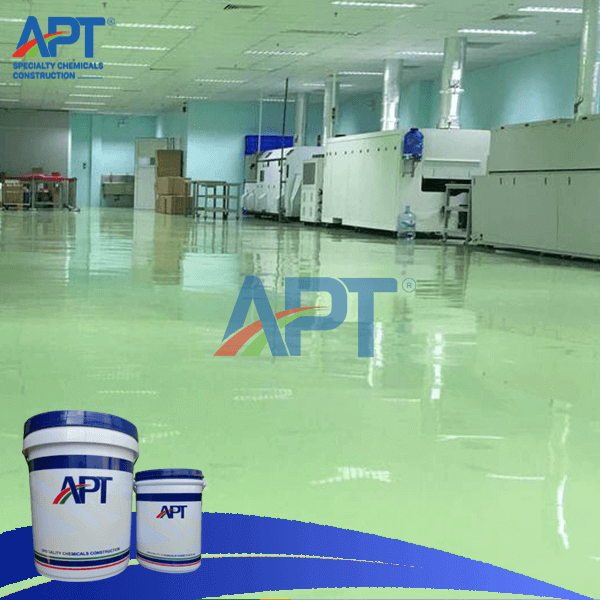 Although it just appeared on the market, KERASEAL ADO121 has been used and appreciated by many investors as well as construction contractors for its quality.

Let APT introduce to your factories that have used APT Vietnam's KERASEAL ADO121 through the actual pictures below!


Investors need advice about epoxy paint, please contact APT Vietnam:
Factory: Zone 2, Phu Minh Commune, Soc Son District, Noi Bai, Hanoi.
Hanoi Office: Room 1106 – C2, D'Capital Tran Duy Hung, Hanoi.
HCM Office: 647 / 18A, Highway 13, Hiep Binh Phuoc Ward, Thu Duc District, HCM.
Hotline: 0904 339 299.