Metal corrosion resistant epoxy coating for tank
On the market today, corrosion resistant paint product from epoxy resin is widely used in chemical factories. But not everyone can understand about these paint products. What is the best protective metal corrosion resistant epoxy coating for steel and iron surfaces in storage tanks? Let's find out with APT in the article below!
What is the metal corrosion resistant epoxy paint?
If the basic epoxy paint is used as a coating with high antibacterial and abrasion resistance, then metal corrosion resistant epoxy paint is designed with higher use which is the protection metal surface from chemical corrosion over time. Paint is often used for tanks at chemical factories.
Best metal corrosion resistant epoxy paint for steel and iron surface in tanks
Depending on the demands, different types of corrosion epoxy paints are used:
For high concentration and high temperature chemical tanks, should use APT's corrosion resistant paint Vinyl KERAGUARD VR300 (with FRP net system).
For domestic water tanks or low and medium concentration chemical tanks, can use 2-component KERAGUARD ADG220 epoxy paint or Novolac KERAGUARD VL100 epoxy paint. This is 2 corrosion resistant paints which researched and developed by APT. The paint can be used in flooded environment without sloughing phenomenon. They protect steel and iron surfaces from impact of impurities in domestic water as well as acid corrosion in chemicals.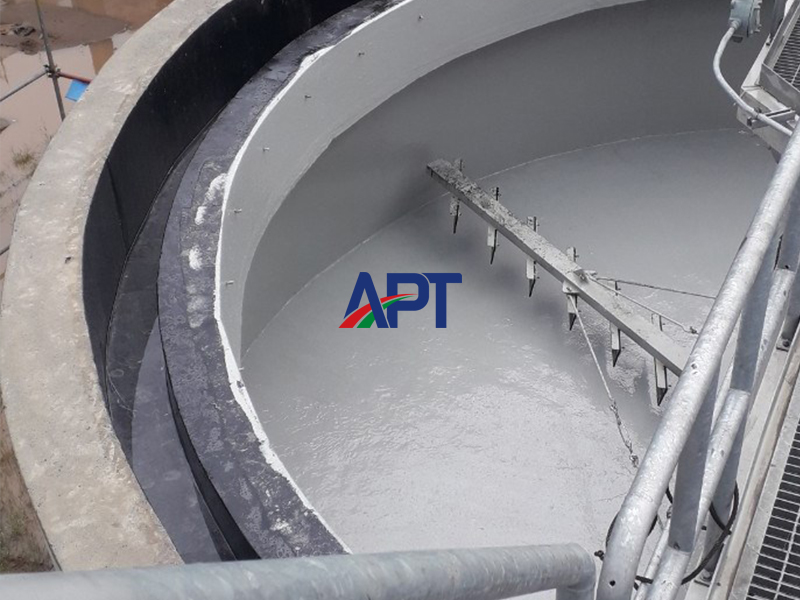 In addition, Novolac KERAGUARD VL100 epoxy paint also scored when applying in horizontal wall. They are used to protect concrete floor surface in chemical factories. The paint is evaluated more than other corrosion resistant epoxy paint because:
Good wear and abrasion resistance.

High antibacterial.

Diversified colors.
Where should customer buy corrosion resistant epoxy paint?
As can be seen, not all corrosion resistant paints are suitable for tank. This depends on concentration, temperature of chemical that factories use. Customer need to clear define how much chemical concentration and temperature. With such concentration and temperature, which paint should be used to ensure quality while still saving costs?
With 10 years of experience in the field of produce corrosion resistant epoxy paint, APT will help customer to choose suitable products with good price and cost saving.
Contact us and get a free sample now at phone 0904 339 299! APT is always ready to serve customers.