Should use antistatic epoxy paint or antistatic vinyl tiles for antistatic industrial floors?
In production factories, the continuous movement of people, trailers and machines on the floor of the factory creates a large friction on the floor surface, causing static electricity in the factory area.
In fact, there are 2 main solutions to help prevent static electricity for factory floors: antistatic vinyl tiles and epoxy and antistatic epoxy floor paint, but which is the best solution? To know which solution customer should use, let's find out the advantages and disadvantages of antistatic vinyl tiles and antistatic paint.
What is Vinyl brick?
Vinyl Flooring (Galaxy Vinyl Flooring): is made of PVC + 10% stone powder and other additives. PVC resin is a synthetic thermoplastic, produced from crude oil or artificial chemical compositions of table salt. This type of floor can disperse electrical charge by ESD method. Vinyl flooring controls the electrostatic problems created by tables, chairs or people. For example, for normal floors, when people walk, it will create 5000V of electrostatic current, but for antistatic vinyl flooring, the created current (if any) is only less than 12V.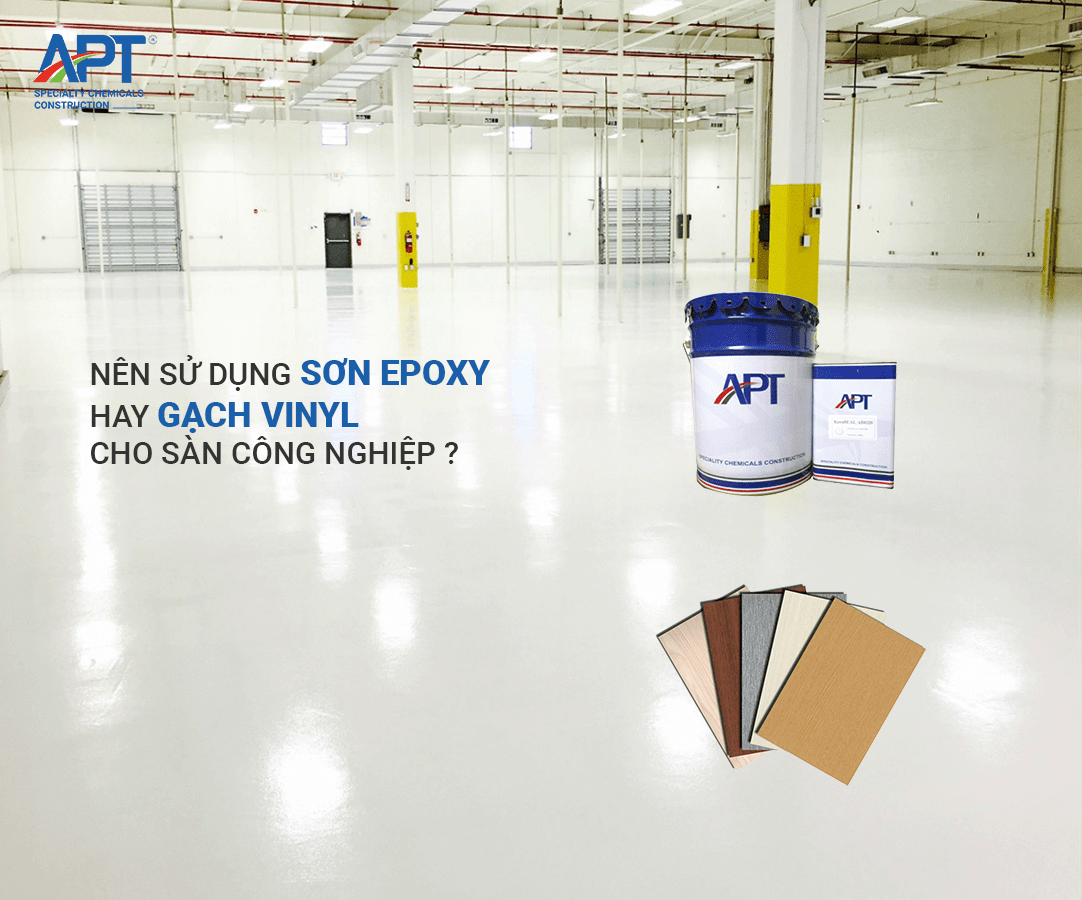 Advantages of vinyl flooring
Antistatic.

Waterproofing, easy to clean

High aesthetics.

Easy to install because vinyl sheets can be joined together.
Disadvantages of vinyl flooring
There are many circuits, easy to peel off.

Chemical corrosion, difficult to repair.

Floors can release toxic gas, which is not environmentally friendly.
What is antistatic epoxy paint?
Antistatic epoxy paint is a two-component epoxy system A and B. Antistatic epoxy paint has all the features of common epoxy paint such as aesthetics, antibacterial, abrasion resistance.
Furthermore, this coating system also has ability of antistatic control, designed to protect the floor surface where unwanted electrical charge appears through its self-antistatic resistance or copper wiring. Epoxy coating system against static electricity as a continuation layer, conducts electrical charges to the ground to help ensure safety for workers as well as prevent dust, fire and explosion, protect equipment, factories and laboratories.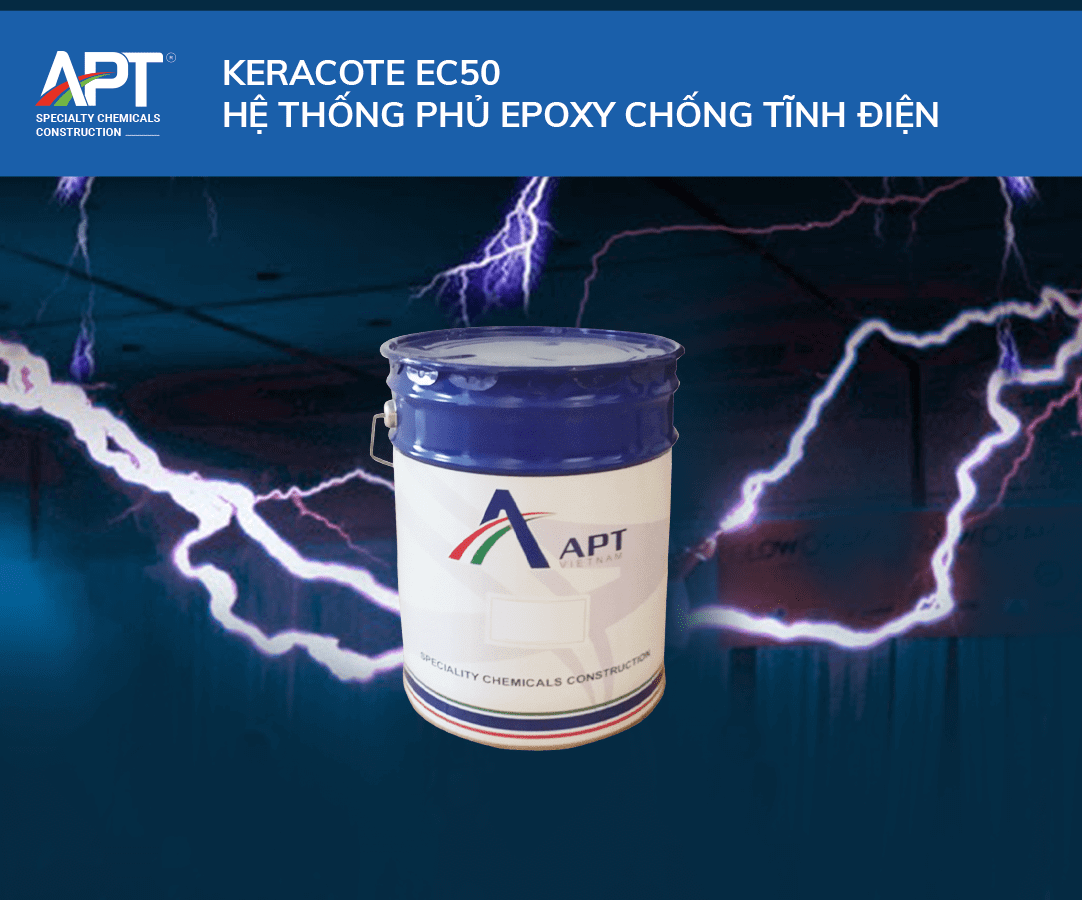 Advantages of antistatic epoxy paint
Antistatic.

High aesthetics.

Finished surface without connection circuit.

Antibacterial, easy to clean.

High adhesion and wear resistance.

Chemical resistance, good load capacity.
Disadvantages of antistatic epoxy paint
Requires high construction techniques.

Some solvent-based paints are not environmentally friendly.
From the above information, APT Vietnam hopes that customers can understand more about antistatic measures to choose suitable products for their factories.