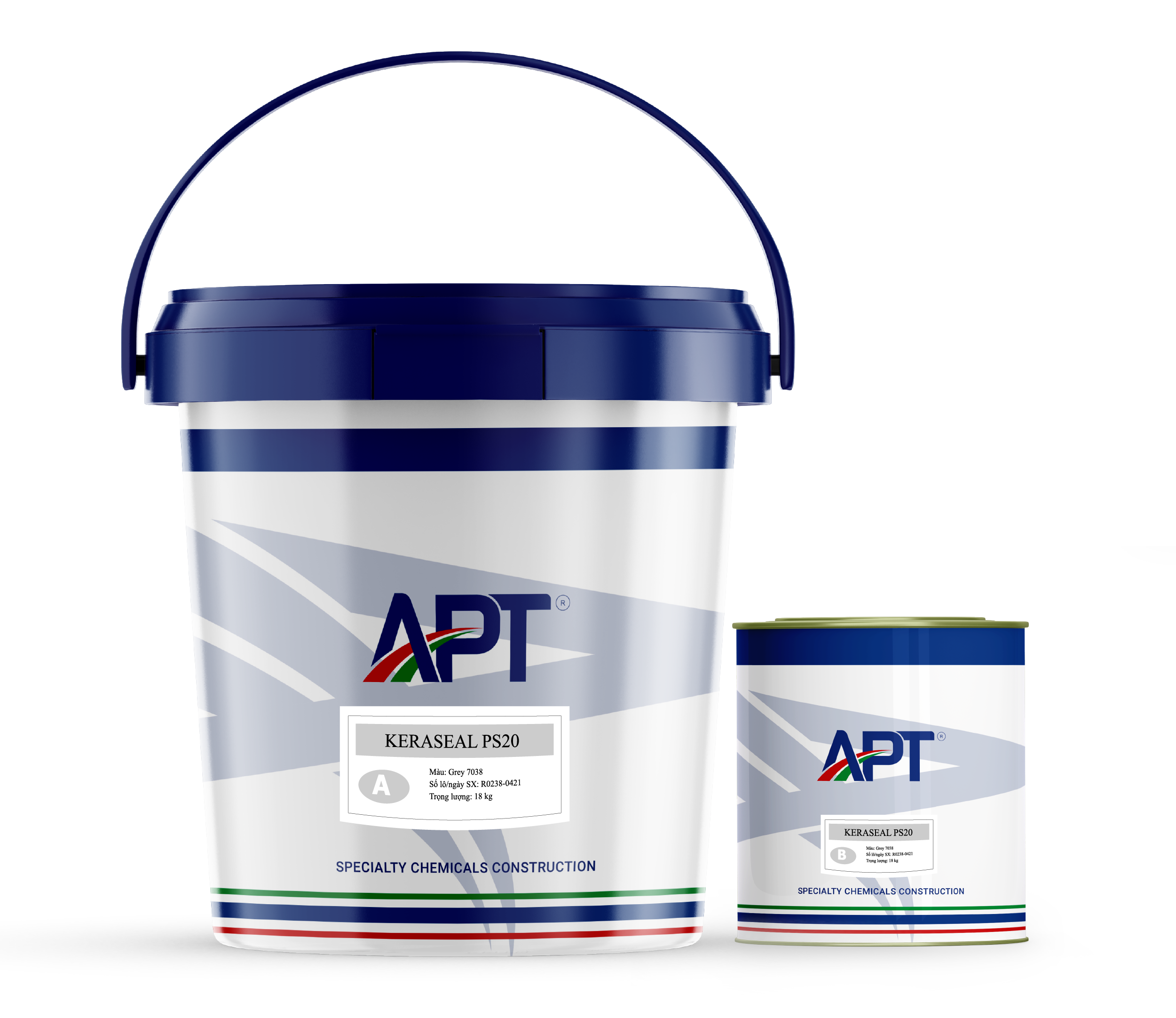 Epoxy insulating primer and sealer KERASEAL PS20
1. Good insulating primer/ Solvent-free/ Easy to apply

Advantages:
- Electrical Resistance of Infinity
- Solvent Free
- Suitable for aVariety of Substrates
- High Bond Strength
- Compatible with Opti-range Coatings
- Pin Hole and Defect Sealer
Product Information
KERASEAL PS20 is a two component pigmented, solvent free epoxy based primer and sealer for epoxy resin based floor coating systems. The primer has been specifically formulated for use as an insulating primer for KERASEAL Anti static Flooring Systems or KERASEAL Conductive Primers. Once applied the primer provides an insulating layer between the substrate and the electrically conductive system. This limits the negative and uncontrollable effects of stray electric currents in the substrate and facilitates a controlled path to a structures earth or bus ground point. KERASEAL PS20 provides a durable long lasting bonding interface with the substrate and subsequent finishing layers. KERASEAL PS20 may be used as a primer and sealer coat for other APT coating products where the concrete substrate requires a primer capable of filling pin holes and other small defects.
Packaging: KERASEAL PS20 is supplied in 23kg/ set.
Storage: Store in dry conditions out of direct sunlight and away for sources of ignition between 20 and 40°C. Up to 12 months from date of manufacture when stored in original unopened containers in a cool dry place.
Application
- Conductive Floors
- Anti-static Floors
- Clean Rooms
- High Grade Floor Finishes
- Colour Coded Primer
Construction conditions
- Substrate moisture content < 6%.
- Min. substrate temperature +13°C.
- Max. substrate temperature +39°C.
- Substrate temperature must be at least 3°C above dew point.
- Maximum relative air humidity 85%.
Contact
Ha Noi Branch
R1106, C2 – D'Capital – Tran Duy Hung Street, Trung Hoa ward, Ha Noi City
Email:
saleshn@apt.net.vn
Ho Chi Minh Branch
647/18A, Highway 13, Hiep Binh Phuoc ward, Ho Chi Minh City
Email: saleshcm@apt.net.vn

Product construction process
OTHER PRODUCTS SAME TYPE