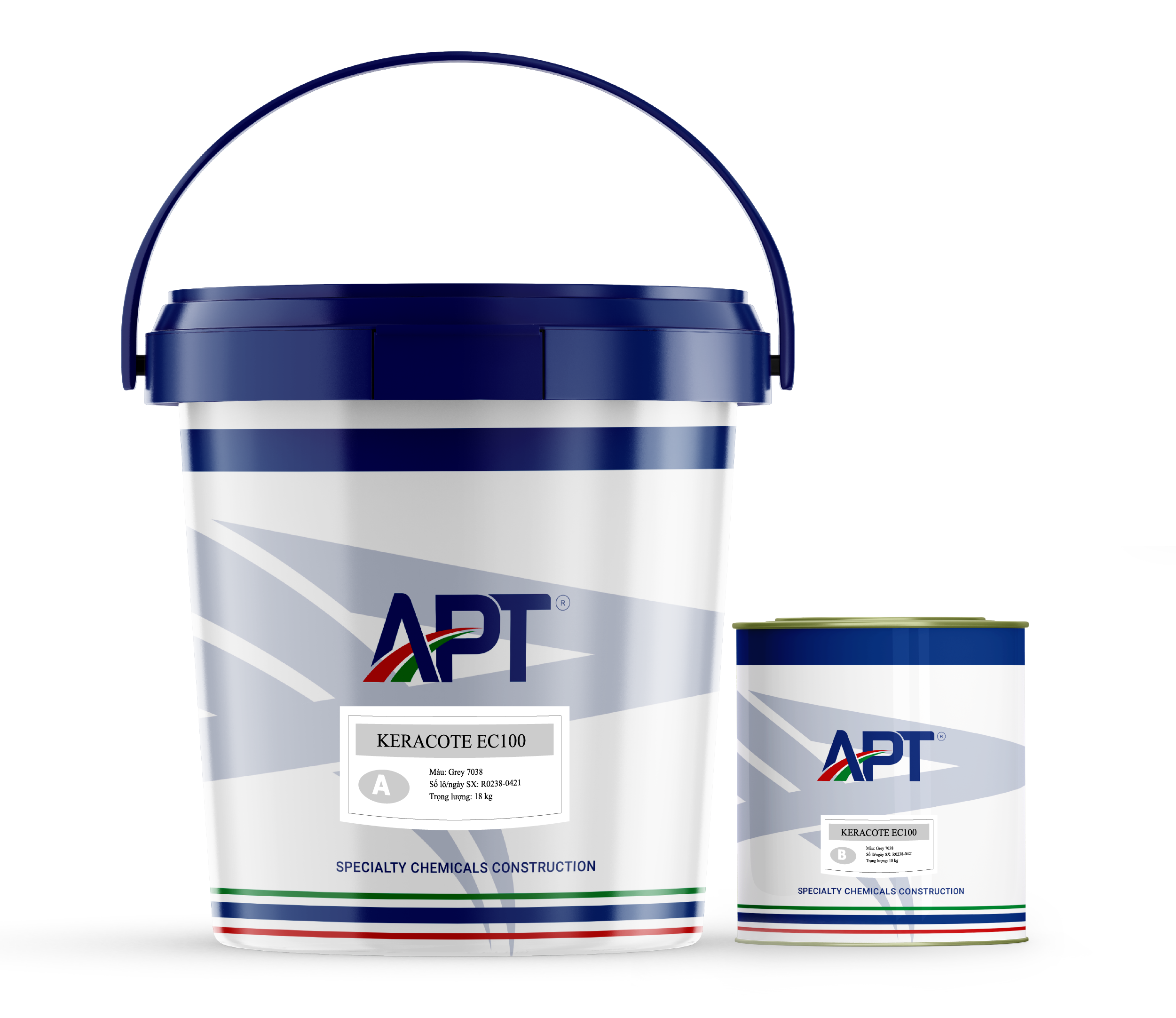 High-build anti-static floor coating KERACOTE EC100
Anti-static/ Wear resistance/ High economic


Advantages:
- Meet EOS/ESD standards.
- Fast drying time and stable electrical conductivity.
- Maintain electrical conductivity throughout the system thickness.
- Abrasion resistant.
- Resistance to general chemical.
- Gloss finishing.
- Hygienic and easily cleaned.
- Attractive color.
Product Information
KERACOTE EC100 is a high solid, two-component, high-build epoxy resin system. It is designed to facilitate electrostatic control. It provides a durable, glossy and chemical resistant finish that is available in several attractive colors and a smooth or non-slip finishes.
Packaging: KERACOTE EC100 is supplied in 22kg per set.
Storage: 3 months from date of manufacture, when be stored correctly in original packaging.
Application
- Cleanrooms.
- Electronic components manufacturers.
- Aircraft assembly and maintenance.
- Precision engineering.
- Storage and production areas for explosives or flammable materials.
- Hospital and hygienic areas.
- Laboratories.
Construction conditions
- Substrate moisture content < 6%.
- Min. substrate temperature +13°C.
- Max. substrate temperature +39°C.
- Substrate temperature must be at least 3°C above dew point.
- Maximum relative air humidity 85%.
Contact
Ha Noi Branch
R1106, C2 – D'Capital – Tran Duy Hung Street, Trung Hoa ward, Ha Noi City
Email:
saleshn@apt.net.vn
Ho Chi Minh Branch
647/18A, Highway 13, Hiep Binh Phuoc ward, Ho Chi Minh City
Email: saleshcm@apt.net.vn

Product construction process
OTHER PRODUCTS SAME TYPE