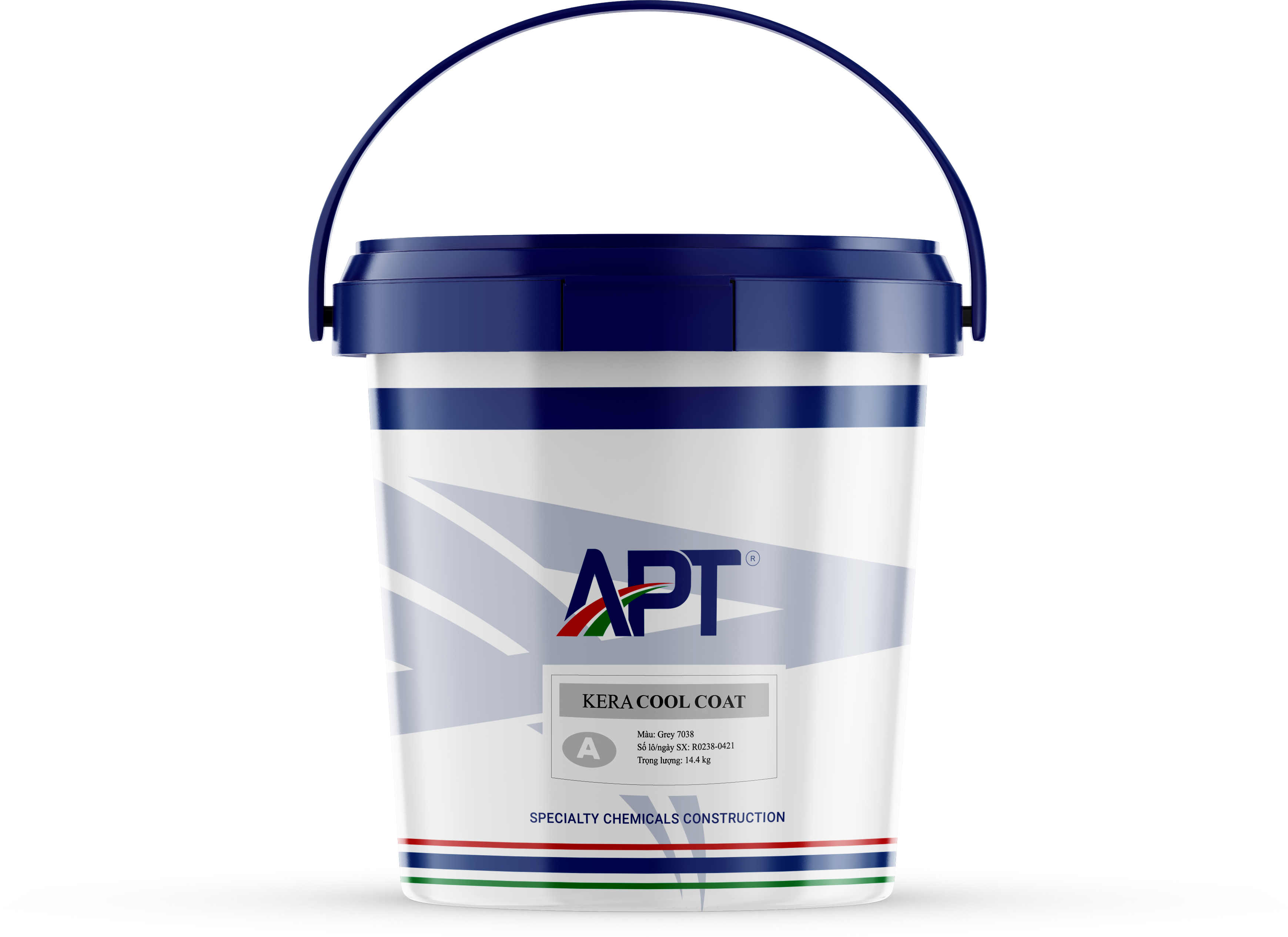 Heat resistant primer PRIMER COOL COAT
Good heat resistant primer / Low VOC/ Good adhesion

Advantages:
- White
- Low VOC/ Low odor
- Good for high mildew and fungus environment
- Anti-rust
- Corrosion resistant primer for metal roof.
- Excellent adhesion to difficult surfaces.
Product Information
Primer Cool Coat is a corrosion resistant primer for metal roof surface. It is designed to waterproof, anti-rust and increase adhesion between Kera Cool Coat layer and metal roof surfaces. Primer Cool Coat has ability to against the effects of rain and wind blows. Repair the damaged surfaces before apply coating application. Quick-drying Primer Cool Coat with excellent adhesion and coverage.
Packaging: Primer Cool Coat is supplied in 16 kg/pail.
Storage: 6 months from date of manufacture, when be stored correctly in original packaging, avoid sunshine, temperature from 20°C-40°C.
Application
- Metal roofs, tile roofs, walls, terraces, factories, schools, hotels, hospital, stores, warehouses, container warehouses, wooden warehouses,...
- Water storage tanks, oil storage tanks, industrial breeding facilities, cold storages, oil pipeline, insulation pipe,...
Construction conditions
- Min. substrate temperature +13ºC
- Max. substrate temperature +39ºC
Contact
Ha Noi Branch
R1106, C2 – D'Capital – Tran Duy Hung Street, Trung Hoa ward, Ha Noi City
Email:
saleshn@apt.net.vn
Ho Chi Minh Branch
647/18A, Highway 13, Hiep Binh Phuoc ward, Ho Chi Minh City
Email: saleshcm@apt.net.vn

Product construction process
OTHER PRODUCTS SAME TYPE
| | | |
| --- | --- | --- |
| | Moisture Barrier Underlayment for Resin Based Flooring System KERACRETE MB50 | View more |
| | Alkyd primer PRIMER SEAL COAT | View more |
| | Water-based Polyurethane Waterproofing KERACRETE ADF200 | View more |
| | Acrylic Cementitious Highly Flexible Waterproofing Membrane KERACRETE ADF100 | View more |
| | Moisture Barrier Underlayment for Resin Based Flooring System KERACRETE MB100 | View more |
| | Heat resistant and waterproof coating KERA COOL COAT | View more |