Antistatic epoxy paint နှင့် common epoxy paint တို့အကြားကွာခြားချက်များ
What is common epoxy coating?
Epoxy paint is a combination of two components: epoxy resin and polyamine hardener. The two are mixed together during application and then become a protective colorless coating for concrete floor.
All common epoxy paints have the ability to create a hard, high adhesion, antibacterial and chemical resistance surface. They can withstand heavy abrasion, chemicals and staining, grease in garages, manufacturing factories.
What is the difference of antistatic epoxy paint?
The most basic difference between antistatic epoxy paint and common epoxy paint is antistatic ability for the floor of factory.
A lot of factories, especially electronic components assembly and manufacturing factories, explosive material factories, precision engineering factory are places with high requirements for factory space. It must be clean; there is no electrical charge in the air, high product precision as well as worker safety.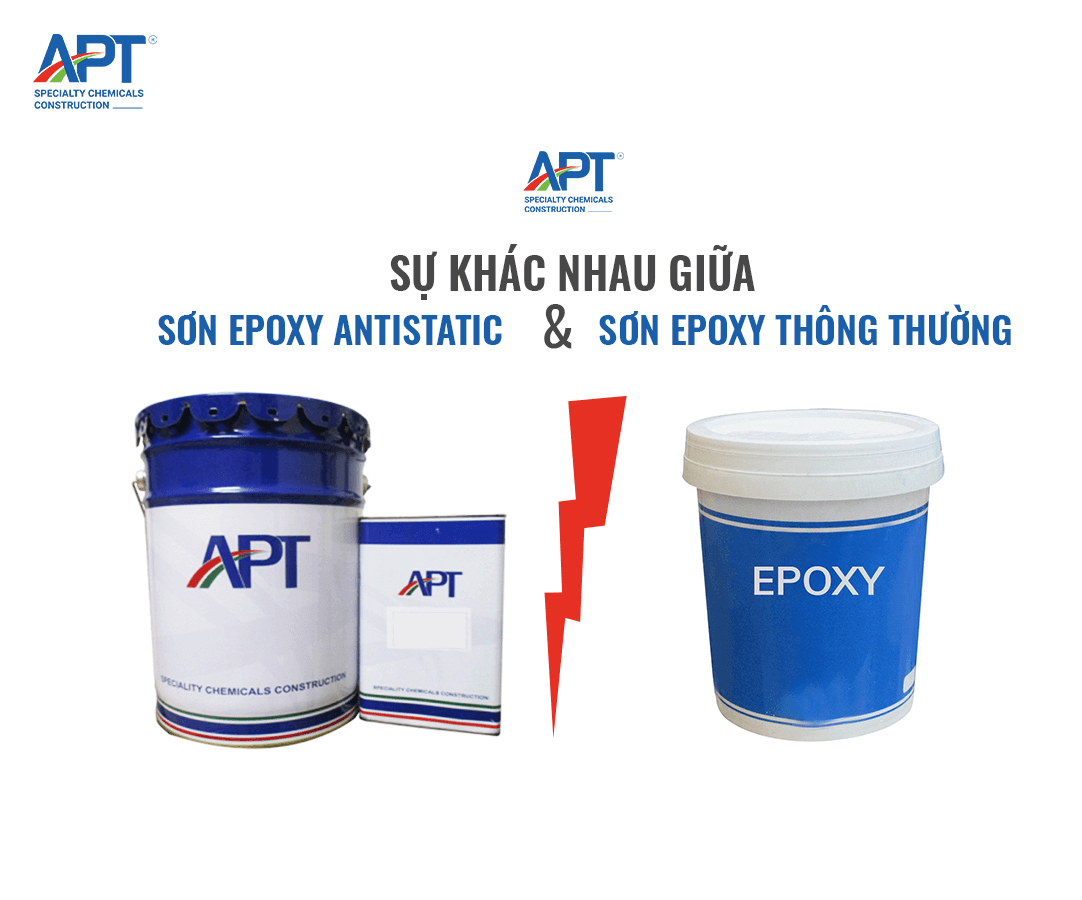 However, common epoxy paint is made from epoxy resin, so it creates an insulating layer between factory space and the concrete surface. This prevents electrical charges in the air from being directed to the ground, causing electrical discharges, causing danger to humans.
Because the characteristics of common epoxy paints do not meet the needs of electronic factories for antistatic systems for floor surfaces but they are also dangerous, so antistatic paint is the best solution to antistatic for factories.