APT Vietnam ၏ကွန်ကရစ်မျက်နှာပြင်ပြုပြင်ပစ္စည်းများ ၃ မျိုး
Epoxy paint is known as a product to protect concrete floors. But in order for the construction process to be favorable, the constructor needs to pay attention to the previous repair of the concrete surface. Each material has its own characteristics, suitable for each phenomenon on the concrete surface. So what are those materials? How to choose the right repair material? Let's find out with APT right now!
Concrete surface filling compound KERACRETE NS50
NS50 is two-component non-sagging epoxy compound system. It is the ideal product to be used as a variety of mortar, fillings and concrete repairs.
Feature:
· Good mechanical strength
· Non-sagging
· Bonds well and varied with many types of materials
· Easy to mix and color scheme.
Application:
NS50 is often used to filling and patching cracks or small pits on old concrete surfaces. The constructor can apply the next epoxy coating immediately after 3 - 6 hours because the compound dry, adhesion on the concrete surface very quickly.
Note: With its non-sagging properties, the constructor is not allowed to use KERACRETE NS50 for locations such as stop circuits, expansion joints - concrete locations has elasticity and expansion over time. In these positions, the constructor can use silicone compound, which is higher elastic.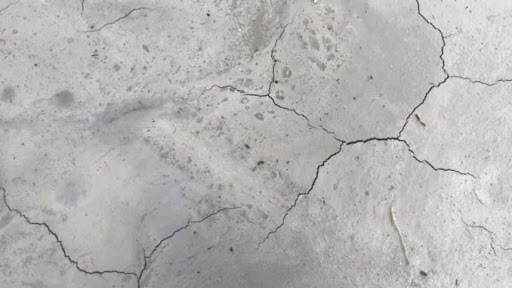 Epoxy mortar KERACRETE RM120
Unlike KERACRETE NS50, KERACRETE RM120 is a three-component epoxy mortar system used to quickly repair concrete damage, a product widely used to repair concrete with good wear resistance and adhesion on many different surfaces.
Feature:
Less odor.

Good chemical resistance

Good flattening properties

Comply with VOC regulations for OTC and CA maintenance coatings (Excluding SCAQMD when thinned to the maximum).
Application:
KERACRETE RM120 epoxy mortar is often used to recover old or damaged concrete by creating a thick protective layer.
Unlike patching compound that can only be used on small areas, with a minimum thickness of 3 µm, epoxy mortar KERACRETE RM120 can easily repair concrete surface damage with a thickness of 3 mm or more. They can be spread over large areas of broken and pitted concrete.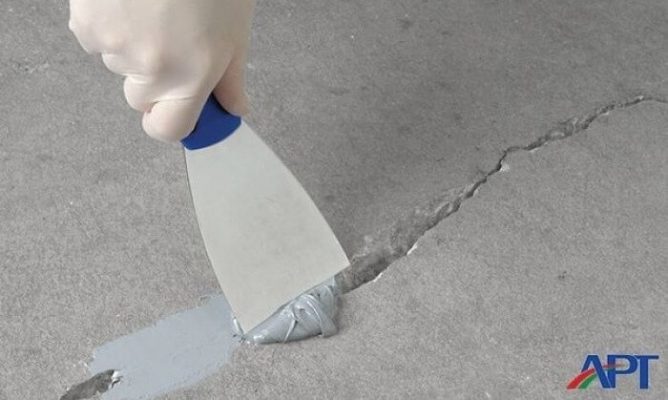 Moisture-resistant mortar KERACRETE MB100
KERACRETE MB100 is a 3-component water-based epoxy composite underlayment for use with resin based coatings. Its function is to allow the application of resin based coating onto green or damp concrete that would otherwise blister of require long curing times causing significant delays.
Feature
· Reduce blistering.
· Penetrates deep into concrete holes.
· High adhesion and bonding.
· Good chemical resistance, high impact resistance
· Avoid cracking.
· Compatible with KERACRETE coatings
Application
KERACRETE MB100 is used for areas has new and wet concrete or areas where repairs and upgrades are made before waterproofing.
Note: The application thickness of KERACRETE MB100 is related to the moisture content of the concrete surface and is commonly used with a thickness of 1.5 - 2.0 mm and can be applied to the concrete surface with moisture up to 22%.
For more detailed advice on concrete surface repairing products, investors and the factories immediately call 0904 339 299!