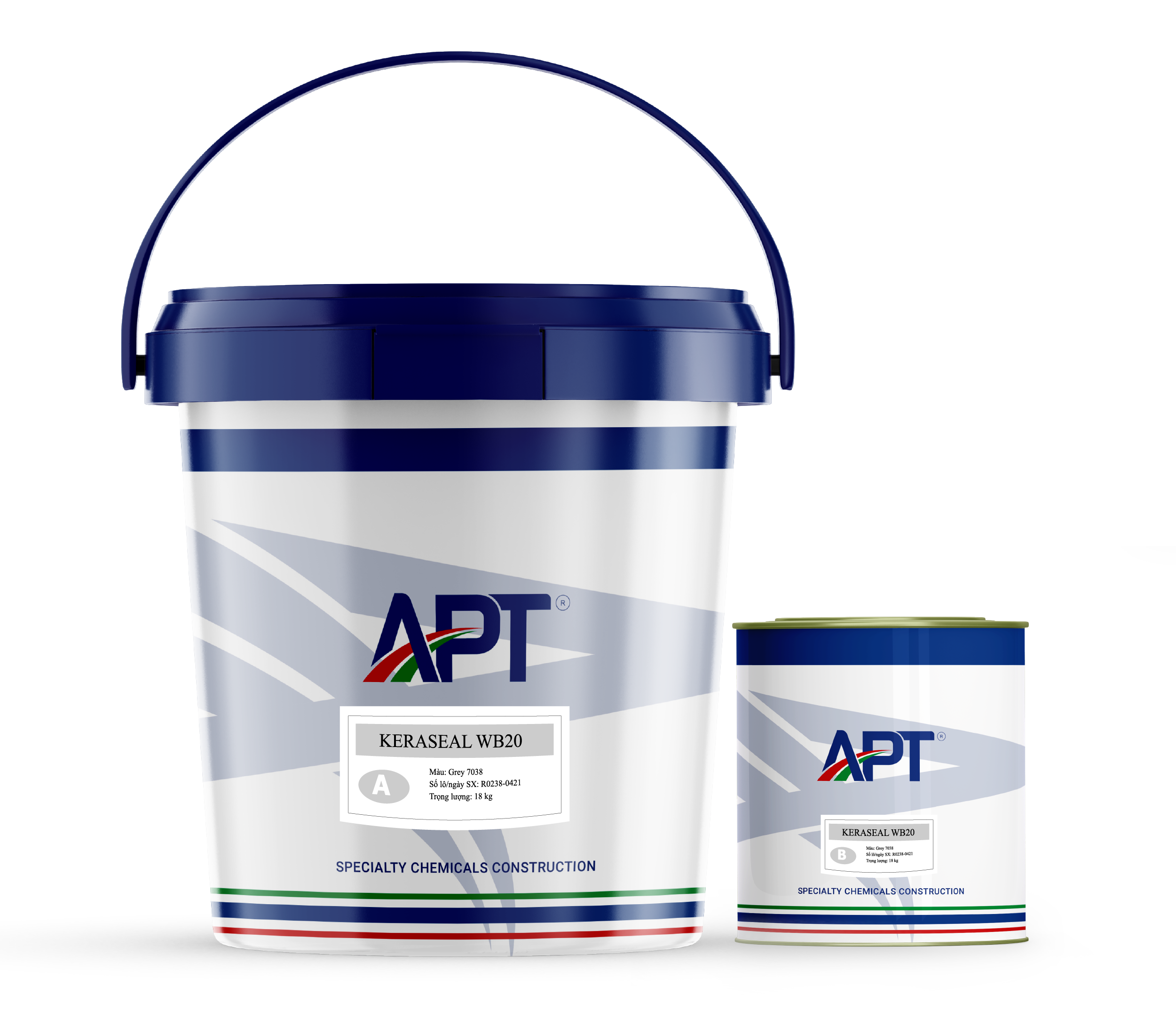 Water-based epoxy floor and wall coating KERASEAL WB20
Odorless/ Easily apply/ Low maintenance cost

Advantages:
- Odorless, non-toxic, environmentally friendly.
- Easily apply.
- Excellent bacterial and general chemical resistance.
- Gloss surface, variety of colors.
- Low maintenance cost.
- Breathable. Can apply in high moisture concrete floor.
- - Clean equipment and tools by water, reduce application cost.
Product Information
KERASEAL WB20 is water-based epoxy floor and wall coating; it is an advance water dispersed two-part epoxy resin. It has been designed to provide protection to new or old floors in light to medium duty applications. Product can be used for high moisture concrete floor surface.
Packaging: KERASEAL WB20 is supplied in 15kg per set.
Storage: 6 months from date of manufacture, when be stored correctly in original packaging.
Application
KERASEAL WB20 can be used in facilities requiring sanitary floor and wall surfaces including standard cleanroom, pharmaceutical, food, beverage, health care, kitchens, clean room environments and park-decks, industrial floors, warehouses and other light traffic areas.
Construction conditions
- Substrate moisture content < 6%.
- Min. substrate temperature +13°C.
- Max. substrate temperature +39°C.
- Substrate temperature must be at least 3°C above dew point.
- Maximum relative air humidity 85%.
Contact
Ha Noi Branch
R1106, C2 – D'Capital – Tran Duy Hung Street, Trung Hoa ward, Ha Noi City
Email:
saleshn@apt.net.vn
Ho Chi Minh Branch
647/18A, Highway 13, Hiep Binh Phuoc ward, Ho Chi Minh City
Email: saleshcm@apt.net.vn

Product construction process
OTHER PRODUCTS SAME TYPE
| | | |
| --- | --- | --- |
| | Primer & Sealer KERASEAL PS60 | View more |
| | Epoxy solvent primer KERASEAL PS50 | View more |
| | Water-based epoxy coating system KERASEAL WB10 | View more |
| | Solvent-free epoxy coating system KERASEAL ADO122 | View more |
| | Self-leveling epoxy floor system KERASEAL ADO40 | View more |
| | Self-leveling epoxy floor system KERASEAL ADO30 | View more |