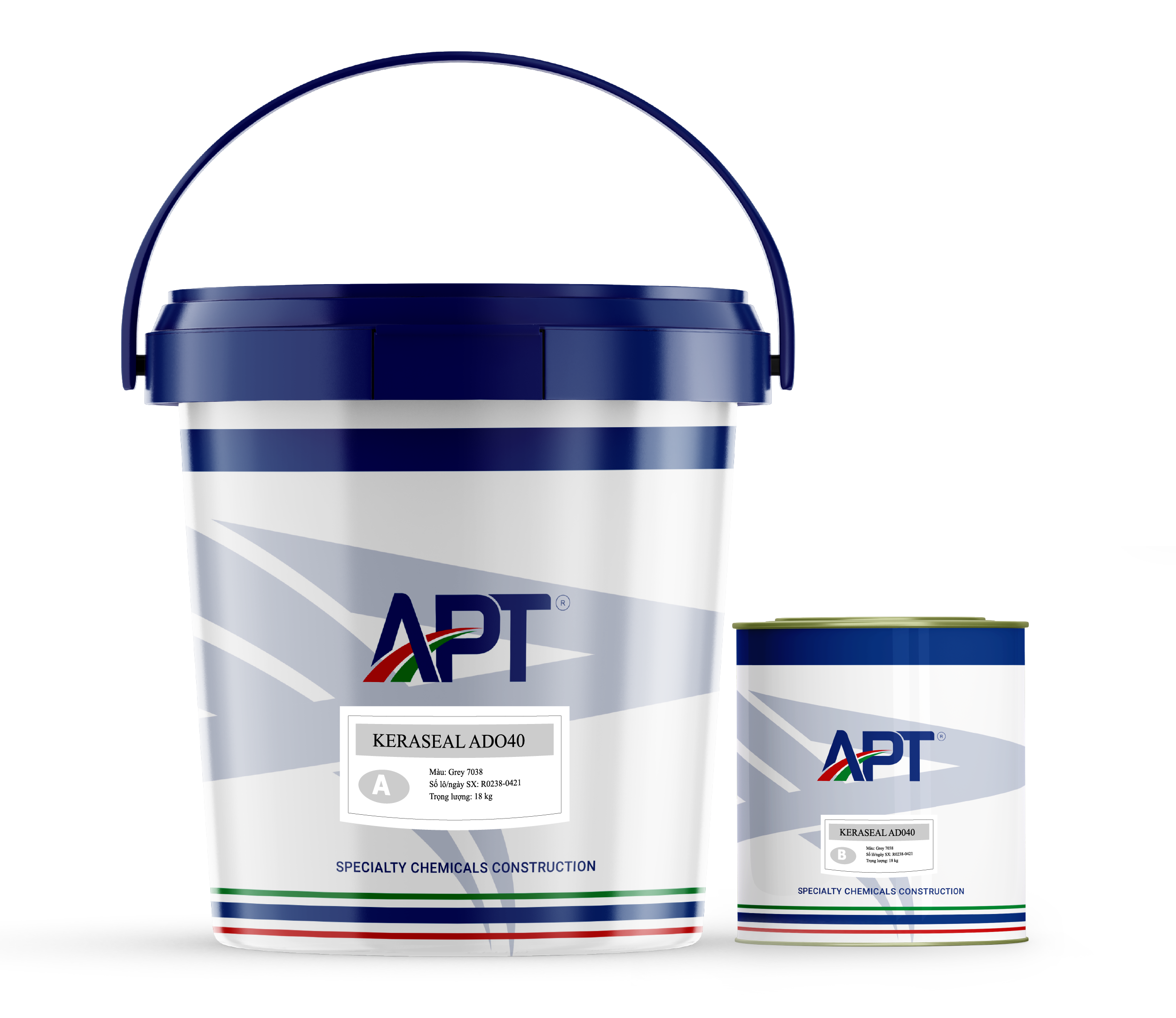 Polyurethane medium duty floor mortar system KERAGUARD ADG40
- Excellent wear and abrasion resistance
- Slip resistant finish
- High impact resistance
- High mechanical strength
- Excellent chemical resistance
- High temperature resistance up 80°C
- Non-tainting system. Ideal for food production areas
- Hygienic, easily cleaned
Product Information
KERAGUARD ADG40 is a three component, medium duty, polyurethane resin screeding system suitable for providing protection for concrete floors in light to medium duty applications, which includes forklift traffic. This flooring system is also suitable for wet process floor areas that require improved performance over conventional resins systems such as epoxy based. The flooring system provides exceptional chemical resistance, hardness, toughness and impact resistance. Typically it is applied as a trowelled screeding system usually at a thickness of 3mm and above.
Packaging: KERAGUARD ADG40 is supplied as a three component 24 kg/unit
Storage: Up to 6 months from date of manufacture when stored in original unopened containers in a cool dry place.
Application
- Food production areas
- Vegetable and fruit canning
- Heavy engineering
- Electronic assembly and manufacturing
- Beverage production
- Pharmaceutical production
- Chemical production and processing
- Pulp and paper manufactory
- Textile production
- Dairies and milk products processing
Construction conditions
- Substrate moisture content < 6%.
- Min. substrate temperature +13°C.
- Max. substrate temperature +39°C.
- Substrate temperature must be at least 3°C above dew point.
- Maximum relative air humidity 85%.
Contact
Ha Noi Branch
R1106, C2 – D'Capital – Tran Duy Hung Street, Trung Hoa ward, Ha Noi City
Email:
saleshn@apt.net.vn
Ho Chi Minh Branch
647/18A, Highway 13, Hiep Binh Phuoc ward, Ho Chi Minh City
Email: saleshcm@apt.net.vn

Product construction process
OTHER PRODUCTS SAME TYPE
| | | |
| --- | --- | --- |
| | Chemical resistant coal tar epoxy coating KERAGUARD ADG70 | View more |
| | Epoxy novolac coating system KERAGUARD VL100 | View more |
| | Chemical resistant epoxy coating system KERAGUARD ADG220 | View more |
| | Vinyl ester penetrating primer KERASEAL PS100 | View more |
| | Polyurethane UV resistant coating KERAGUARD ADG20 | View more |
| | Vinyl ester heavy duty chemical resistant lining system KERAGUARD VR300 | View more |