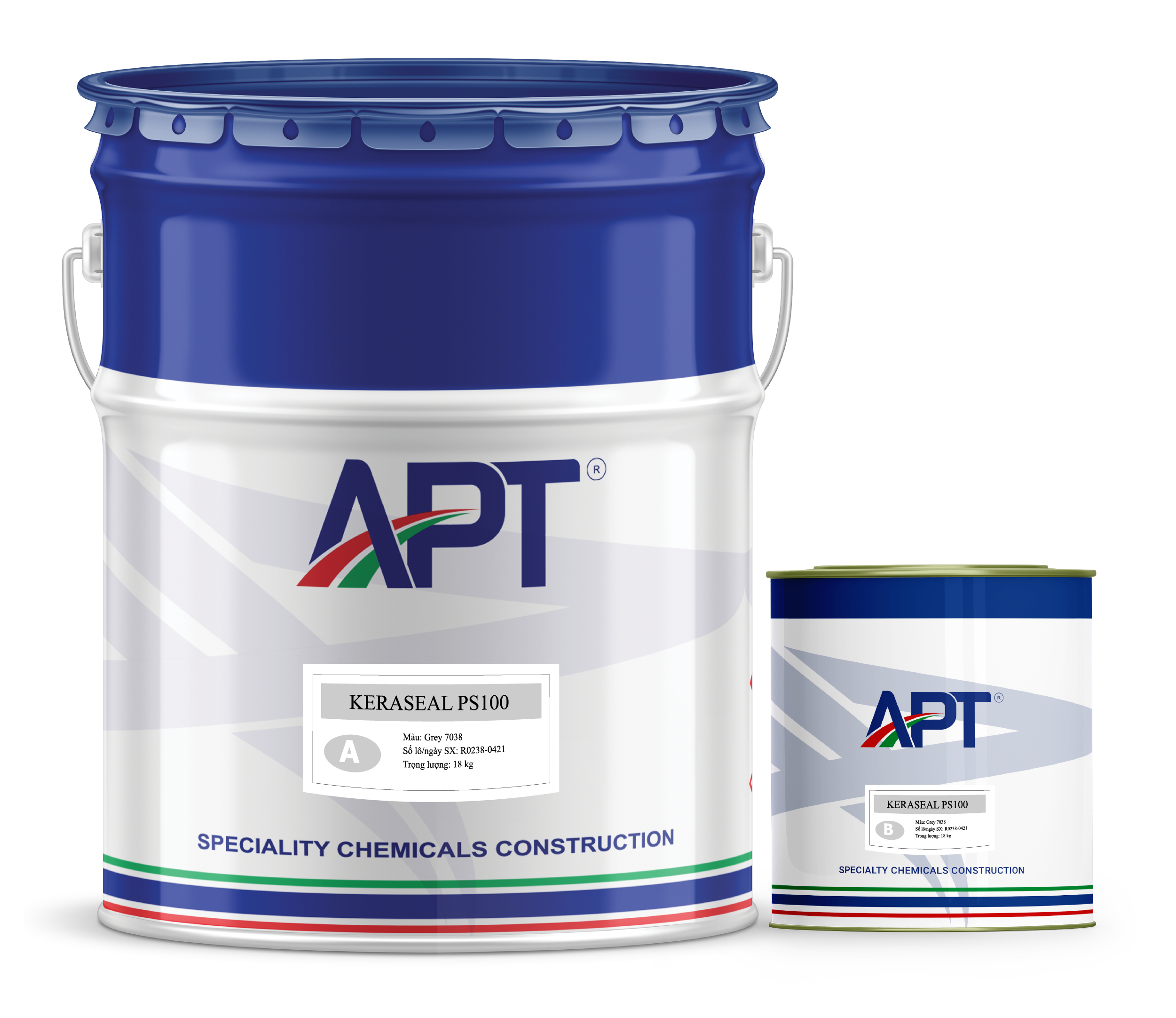 Vinyl ester penetrating primer KERASEAL PS100
1. Chemical resistant primer/ Good osmosis/ Good adhesion

Advantages:
- Low viscosity
- Improved toughness and boding
- Provides a high mechanical bond between substrate and finishes
- Chemical Resistant
- Restores concrete surface strength and durability
- Compatible with most vinyl ester systems
Product Information
KERASEAL PS100 is a promoted, chemical resistant primer based on Vinyl Ester Resins. It is intended foruse on porous substrates such as concrete. From its excellentcoverage and penetrating properties it provides improved adhesion and bonding for the range of FRP linings, coatings and floor covering systems based on chemical resistant vinyl ester technologies.
Packaging: KERASEAL PS100 is supplied as a 20kg/pail.
Storage: The shelf life of KERASEAL PS100 is 3 months 20-28ºC or 1 months or less at temperatures > 28ºC.
Application
- As a primer for vinyl ester flooring systems
- As a primer for KERAGUARD FRP systems
- As a primer for KERAGUARD coating systems
- Clear sealer for concrete floors
- Improve the surface strength of concrete floors
Construction conditions
- - Substrate moisture content < 6%.
- Min. substrate temperature +13°C.
- Max. substrate temperature +39°C.
- Substrate temperature must be at least 3°C above dew point.
- Maximum relative air humidity 85%.
Contact
Ha Noi Branch
R1106, C2 – D'Capital – Tran Duy Hung Street, Trung Hoa ward, Ha Noi City
Email:
saleshn@apt.net.vn
Ho Chi Minh Branch
647/18A, Highway 13, Hiep Binh Phuoc ward, Ho Chi Minh City
Email: saleshcm@apt.net.vn

Product construction process
OTHER PRODUCTS SAME TYPE
| | | |
| --- | --- | --- |
| | Chemical resistant coal tar epoxy coating KERAGUARD ADG70 | View more |
| | Epoxy novolac coating system KERAGUARD VL100 | View more |
| | Chemical resistant epoxy coating system KERAGUARD ADG220 | View more |
| | Polyurethane UV resistant coating KERAGUARD ADG20 | View more |
| | Polyurethane medium duty floor mortar system KERAGUARD ADG40 | View more |
| | Vinyl ester heavy duty chemical resistant lining system KERAGUARD VR300 | View more |