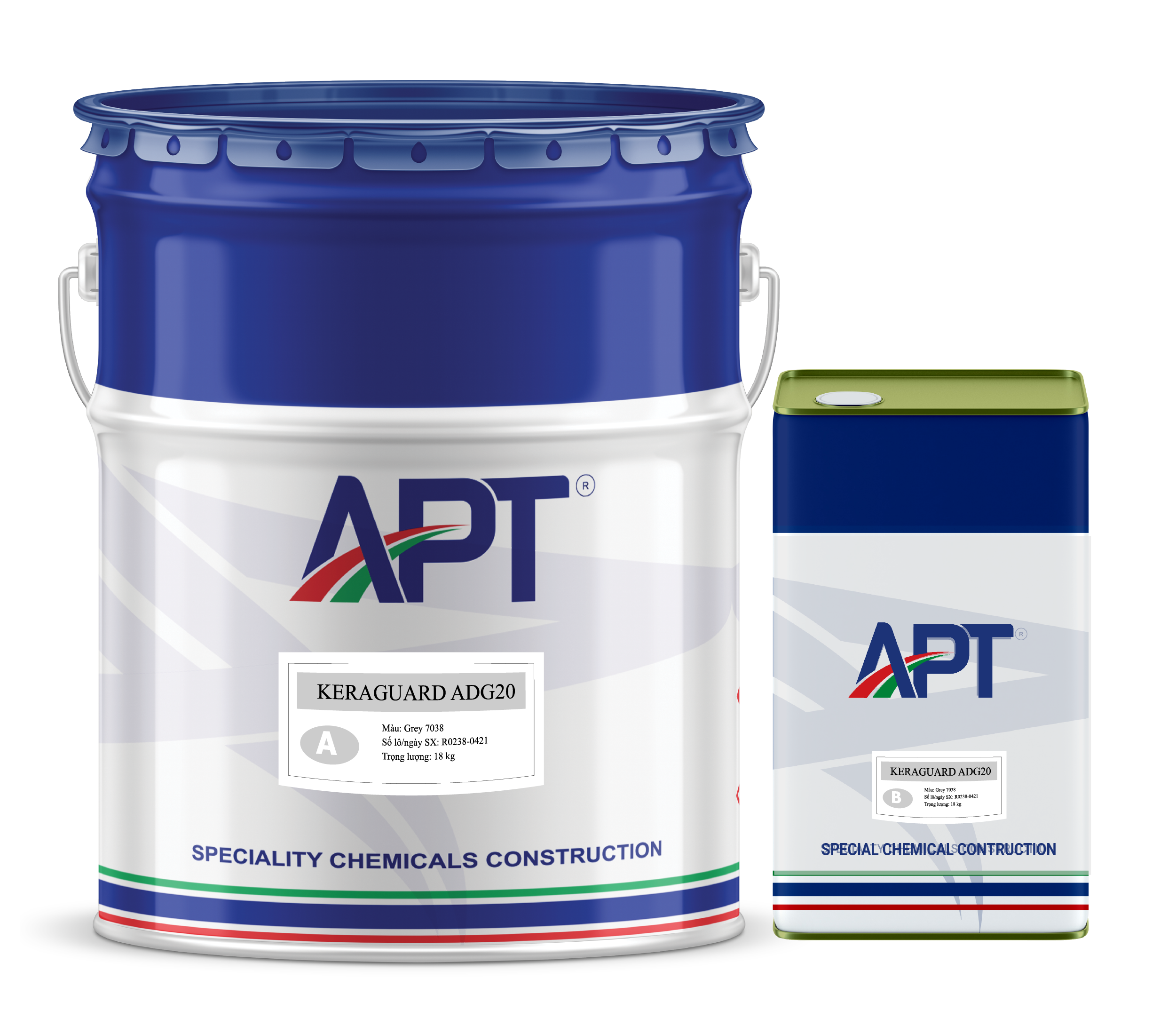 Polyurethane UV resistant coating KERAGUARD ADG20
1. UV resistance/ Easy to apply/ Low maintenance cost

Advantages:
- UV and Chemical Resistant
- Good use for iron and steel surface
- Non-Toxic
- Flexible
- Resistant to Micro-Organism Growth
- High Adhesion Strength
Product Information
KERAGUARD ADG20 is a high abrasion resistant, aliphatic, pigmented polyurethane coating. It is specifically designed for areas that are subject to repetitive, high abrasive traffic such as loading docks and ailseways. Being based on non-yellowing prepolymers KERAGUARD ADG20 is UV resistant and will not yellow, chalk or degrade over time even when exposed to harsh conditions.
Packaging: KERAGUARD ADG20 is supplied in 18kg per set.
Storage: 6 months from date of manufacture, when be stored correctly in original packaging.
Application
Suited for high traffic productions areas, show room floors, aircraft hangars, warehouses and other places where physical and chemical resistance combined with light stability are important.
Construction conditions
- Substrate moisture content < 6%.
- Min. substrate temperature +13°C.
- Max. substrate temperature +39°C.
- Substrate temperature must be at least 3°C above dew point.
- Maximum relative air humidity 85%.
Contact
Ha Noi Branch
R1106, C2 – D'Capital – Tran Duy Hung Street, Trung Hoa ward, Ha Noi City
Email:
saleshn@apt.net.vn
Ho Chi Minh Branch
647/18A, Highway 13, Hiep Binh Phuoc ward, Ho Chi Minh City
Email: saleshcm@apt.net.vn

Product construction process
OTHER PRODUCTS SAME TYPE
| | | |
| --- | --- | --- |
| | Chemical resistant coal tar epoxy coating KERAGUARD ADG70 | View more |
| | Epoxy novolac coating system KERAGUARD VL100 | View more |
| | Chemical resistant epoxy coating system KERAGUARD ADG220 | View more |
| | Vinyl ester penetrating primer KERASEAL PS100 | View more |
| | Polyurethane medium duty floor mortar system KERAGUARD ADG40 | View more |
| | Vinyl ester heavy duty chemical resistant lining system KERAGUARD VR300 | View more |